3 tips about choosing a good dry aging fridge

Dry aged beef brings superior tenderness and saturation of flavour. Gourmets just cannot help to thinking and enjoy it, even in high-end steakhouses. Possible to dry age beef at home? Yes, there're some brands selling dry age refrigerators in the market. But how to select a good one? Here are most important tips for you: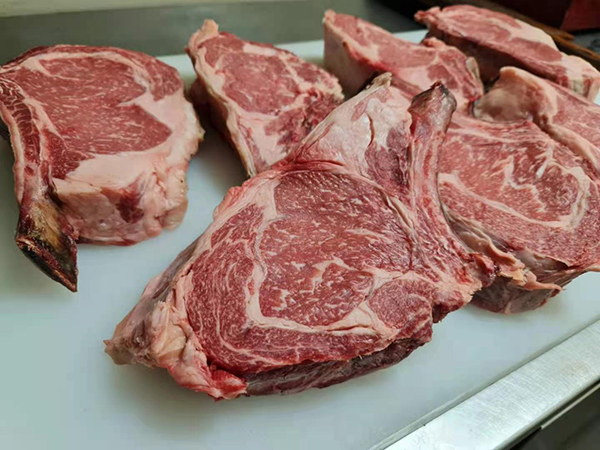 1.Constant temperature.
The suitable temperature for dry aging is 1~4C(33.8~39.2F). The beef must be kept in near freezing temperatures.
Aging temperature is critical to dry aging. For higher temperatures, the enzymatic processes involved in aging works well. The beef's natural enzymes break down the connective tissue in the muscle, which leads to more tender beef. However, higher temperatures also promote bacterial growth, resulting in unwanted odors/mold. So dry aging is usually done at a temperature as low as possible without freezing the meat.
It's also very important to keep a constant temperature. Rapid fluctuation may destroy the steak inside.
2.Constant relative humidity(RH).
The suitable humidity is 75%~85%.
Controlled relative humidity of the air plays a crucial role in the dry aging process. It's very difficult to keep high RH in low temperature. That's why you need to choose a professional dry aging refrigerator, rather than using normal fridge.
Under too high humidity, spoilage bacteria grows and create unwanted flavors. Under too low humidity, bacterial growth is restricted, but meats dry out too fast and cause too much weight loss and less juiciness.
3.Air circulation& sterilization.
It's very import to have strong air purification. Make sure the air inside is always clean. This will keep the beef in good condition. UV sterilization is good for sterilization. UVC has better effects on sterilization than UVA/UVB. It is absorbed by DNA, RNA, and proteins of bacteria, kill bacteria effectually.
Hope above tips can help you to find a good dry aging fridge and enjoy your dry aged steak at home.