SICAO live stream was successful hold on super September purchasing Alibaba
Sicao live stream was successfully hold on alibaba webpage on 25th Sept. 23 P.M to 26th 1A.M( GMT 8+).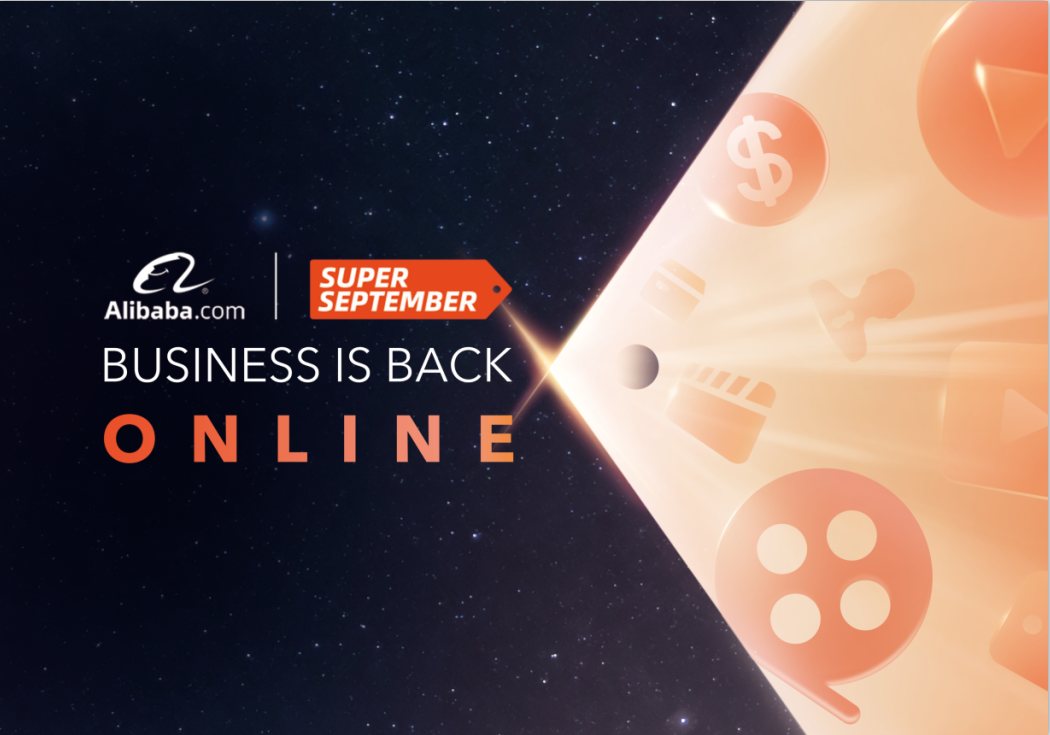 During the live stream, SICAO sales team introduced the SICAO company information and SICAO products information.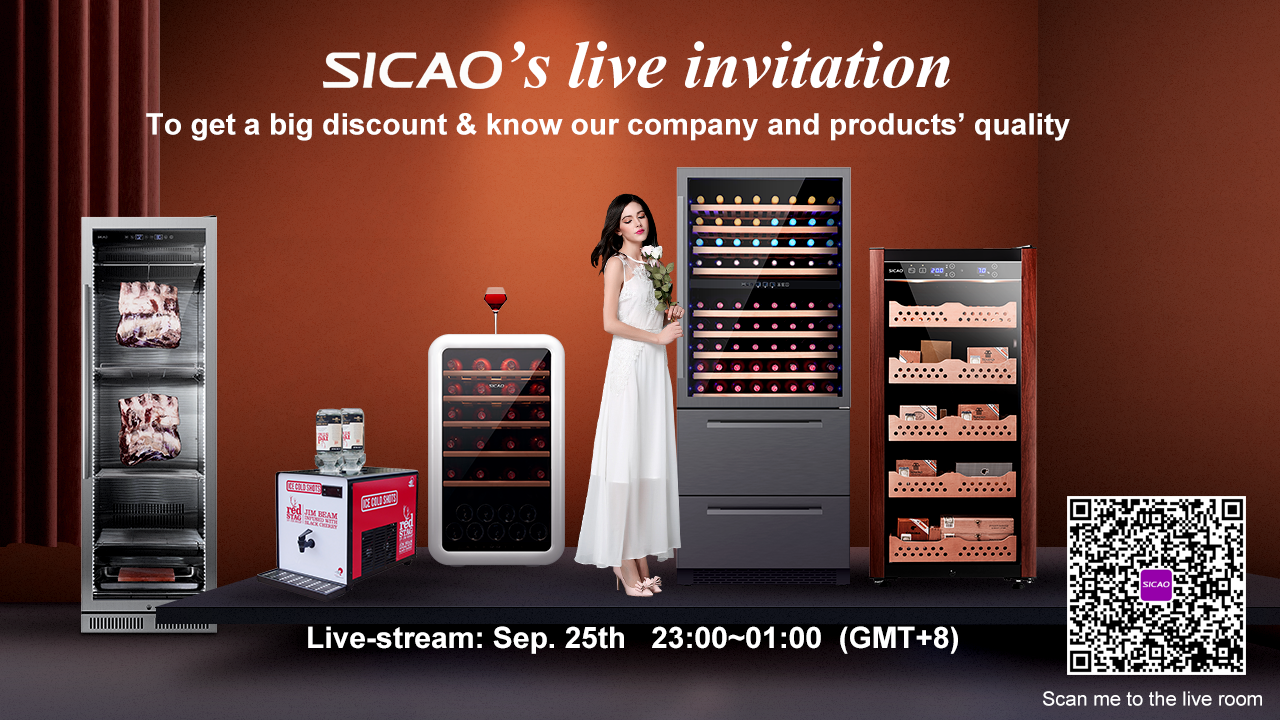 SICAO company established in 2005, after high speed development, SICAO built several branches in China, in past 15 years, SICAO wine cooler are sold more than 1.3 Million pieces, SICAO built
more than 2500 wine cellars. For oversea market, SICAO exports to more than 75 countries, such as USA, UK, GERMANY, THAILAND, BRAZIL, SOUTH AFRICA ETC. SICAO also supplied many famous
brands such as JIM BEAN, JACK DANIELS.....
SICAO created many first products in domestic market, such as first semiconductor wine cooler, compressor wine cooler, SICAO obtained more than 70 patentsand other certificates in past
15 years.
SICAO sales people also introduced some hot models to customers, retro design wine cooler, large capacity wine cooler with vacuum tool, Combine wine cooler with mirror glass door, high-end
platinum wine cooker, constant and accurate humidity and temperature controlled cigar cooler, dry aging refrigerator, liquor chiller and so on.
Customers are interesting and sent us many"loves".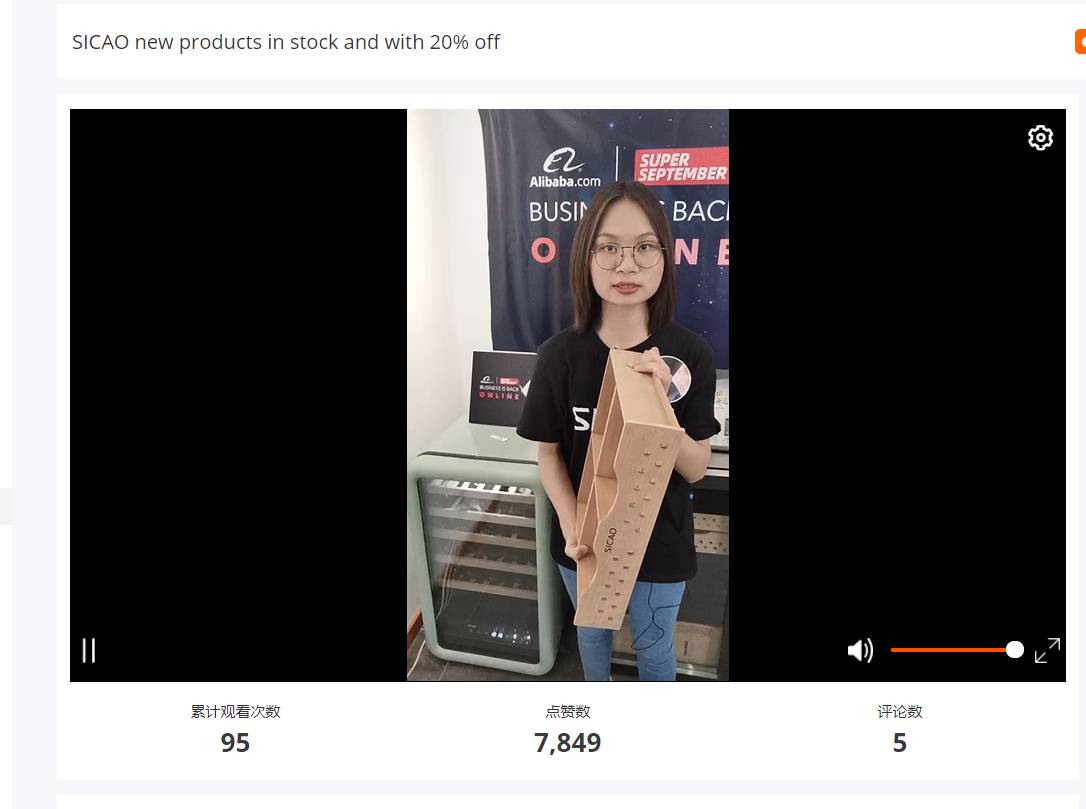 2hours passed in short time just like 2mins, customers would like us to have more live stream to get more discount in future.
"SICAO products are in high quality, we love this brand very much." said Mike***Nel
"SICAO design is so fashion" said Step****Kathrine
"I am interesting, I get the coupon and will buy later" Glo**** Seng
"Can I just order a sample?" Eri**** Thom asked, " yes, you can order sample for most hot model, we have stock"
Thank you so much to visit our live stream, we will always offer your high quality products and try to be one respectable company in the world.